8 Unmissable Events on Labor Day Weekend in San Francisco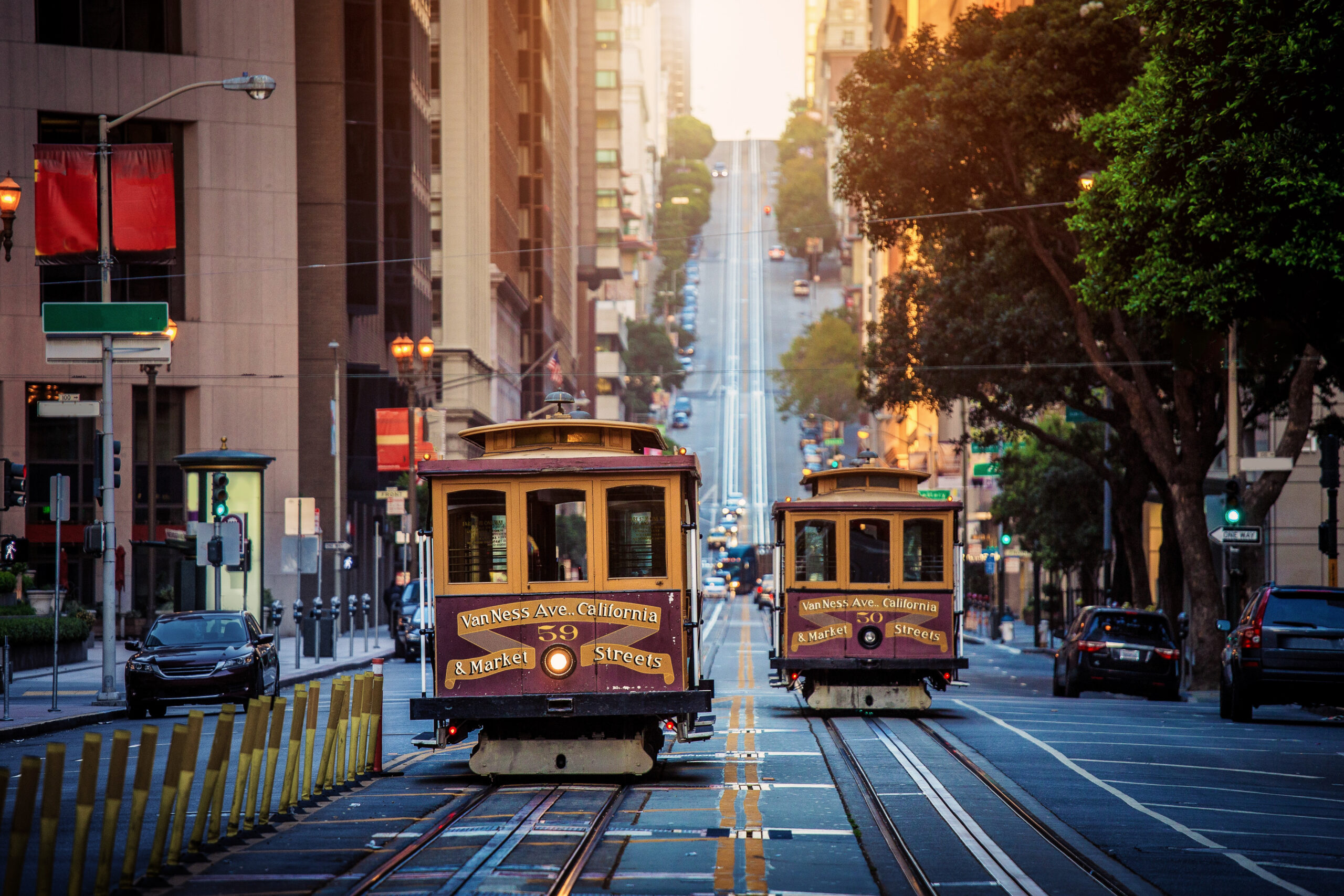 August 4, 2023
Ready to bid farewell to summer? Take this chance to get away and enjoy the long weekend in San Francisco. Everything you need for an exciting urban adventure is right here — exquisite cuisine, arts and culture, picturesque sights, exciting new experiences, outdoor adventures, plus a plethora of exciting events that are sure to make your weekend truly special. Add these events in SF on Labor Day weekend to your itinerary:
John Zorn at 70
View this post on Instagram
When: August 30 to September 3, 2023
Where: Great American Music Hall, San Francisco
Renowned American composer John Zorn is marking his 70th birthday with a series of performances from August 30 to September 3 at the Great American Music Hall. Experience first-hand Zorn's avant-garde music that traverses jazz, rock, and classical genres. The "John at 70" event promises a retrospective of his influential works, featuring virtuosic performances and guest appearances from notable musicians. It's a perfect opportunity for fans and newcomers alike to delve into experimental music during their Labor Day weekend getaway. Get your tickets here. 
A Chorus Line at SF Playhouse
When: September 1 – October 28, 2023
Where: SF Playhouse, San Francisco
Step into the world of Broadway with "A Chorus Line" at SF Playhouse. Follow the captivating stories of dancers vying for a spot in a prestigious show. This Tony Award-winning musical will leave you captivated with its compelling characters and outstanding performances. Book your tickets now for an evening of theatrical delight. Secure your seats here. 
Crafting Radicality at de Young Museum
When: September 1, 2023
Where: de Young Museum, San Francisco
Add a little art and culture to your Labor Day weekend in SF and visit the de Young Museum for one of their latest exhibition, Crafting Radicality: Bay Area Artists from the Svane Gift. Drawn from the Fine Arts Museums of San Francisco's remarkable gift from the Svane Family Foundation, the collection boasts 42 artworks by 30 emerging and mid-career Bay Area artists and collectives. showcases 12 artists who challenge historical hierarchies and art-making processes, crafting their own aesthetic language to redefine personal and political narratives. Don't miss this captivating display of artistic innovation and empowerment, reflecting a decade of creative practice in the region.
View this post on Instagram
When: September 2-3, 2023
Where: Oracle Park, San Francisco
Whether you're a seasoned runner or just want to try something new and exciting on your Labor Day weekend in San Francisco, get ready for the return of The 14th Annual Giant Race at Oracle Park on Sunday, September 3rd! Choose between the 5K or 10K race, with a thrilling finish right on the Field. Can't make it to the event? Join virtually from anywhere in the world.
Before the race, don't miss the Health and Wellness Expo on Saturday, September 2nd, featuring fitness vendors, Packet Pickup, a Kids Race, and the "Grand Slam" Family Challenge. 
Megan Lowe Dances 10th Anniversary Season
When: September 1-2, 2023
Where: ODC Theater, 3153 17th St, San Francisco, CA 94110
Join Megan Lowe Dances (MLD) in celebrating their 10th Anniversary Season with the world premiere of "Gathering Pieces of Peace." This dance theater work delves into the experiences of mixed-race Asian Americans, featuring an artistic team with shared identities. Artistic Director Megan Lowe, along with collaborators Clarissa Rivera Dyas, Malia Hatico-Byrne, and Melissa Lewis Wong, weaves together thoughtful text, soulful song, and dynamic dancing. The performance explores fractured selves and the yearning for belonging, fostering a supportive space for connection within their communities. Admission is free, with suggested donations, for shows on Sept. 1, 2, 8, and 9 at 7:30 pm.
San Francisco Shakespeare Festival presents 'Cymbeline'
When: September 1-3, 2023
Where: Various locations in San Francisco
Experience Shakespeare like never before with "Cymbeline," a tale of love, jealousy, and redemption. Witness this epic romantic adventure performed by the San Francisco Shakespeare Festival. With free outdoor performances in picturesque settings, it's a delightful way to spend your Labor Day weekend.
The Tudors: Art and Majesty in Renaissance England
View this post on Instagram
When: September 1 – November 19, 2023
Where: Legion of Honor, San Francisco
Step back in time and explore the grandeur of Renaissance England with "The Tudors: Art and Majesty." This captivating exhibition at the Legion of Honor showcases art from the Tudor period, offering insights into the lives of monarchs and nobility. 
Chris Garcia at Punch Line Comedy Club
When: September 1-3, 2023
Where: Punch Line Comedy Club, San Francisco
Laugh your heart out with comedian Chris Garcia at the Punch Line Comedy Club. His witty humor and hilarious anecdotes will keep you entertained throughout the show. It's guaranteed to be a night of laughter and good times.
Where to stay in San Francisco
For a delightful stay in the heart of the city, book your room at the Cornell Hotel De France. With its cozy and welcoming atmosphere, our hotel promises a comfortable retreat after a day of exploring the vibrant events and attractions of San Francisco. Whether you're traveling solo or with family and friends, we cater to all your needs to ensure a memorable Labor Day weekend. Enjoy our excellent amenities, including complimentary breakfast. Plan your perfect getaway and reserve your room now!