Activities and Events in San Francisco in Summer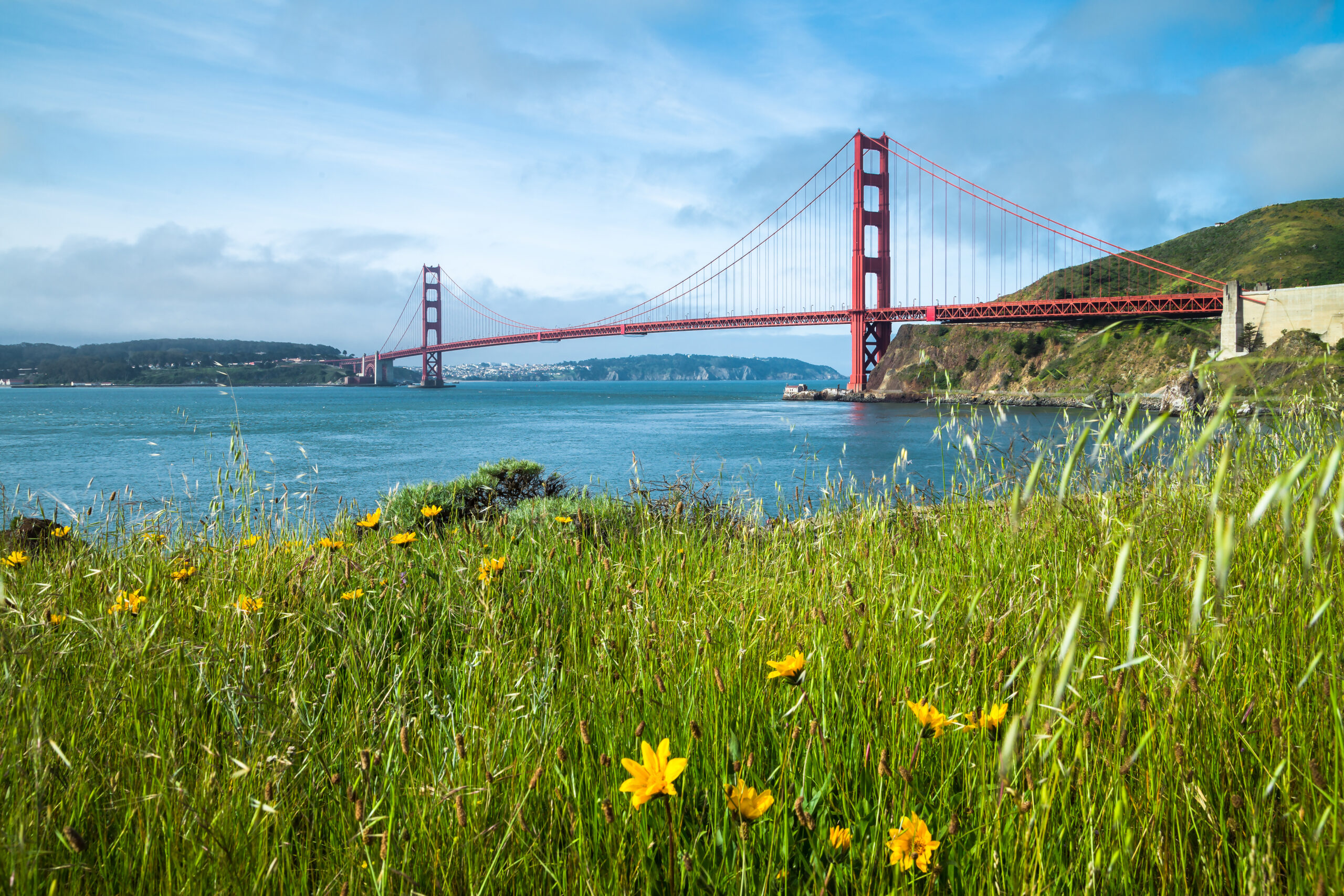 May 14, 2023
There's nothing quite like summer in San Francisco… If you've been before, you'll know why, and if you haven't tried it yet, what are you waiting for!? Few cities in the world have as many world-class experiences as San Fran can offer, so it's guaranteed to be a summer getaway you won't forget.
Boasting many of the country's most iconic landmarks and sights, the difficult decision isn't whether or not to come but choosing what to do when you're here! Famous for its festivals, they run from Memorial Day weekend through to Labor Day, so nearly every weekend is guaranteed to be full of fun.
The temperature is also perfect, with warm days and cool nights, so summer festivities are in full swing all day long. The city is full of all things weird and wonderful any time of year, but ​​summer in San Francisco is the warmest, most festive, and arguably most fun time of year in the Bay Area! There's really something for everyone, whether you want an action-packed outdoor adventure, an art-fuelled holiday to let your creative juices flow, or a romantic getaway watching the sunset at the Golden Gate Bridge. You'll be sure to find anything and everything in between in San Francisco in summer.
Here are some of the top things to do in San Francisco in summer:
Hit the water and take a cruise around the bay
It's always great to see a city from a different perspective, and what better way to spend a beautiful summer's day than to sail along San Francisco's breathtaking waterfront, under the majestic Golden Gate Bridge, and around the notorious Alcatraz Island!
Jumping on a cruise is one of the top-rated things to do in San Francisco, and for good reason. You can tick off some of the biggest sights all in one day, all while enjoying the natural beauty of San Francisco from the sea. Most companies offer audio commentary, so you can get the most out of all the amazing things that you see along the way. 
There are tons of companies that offer all different kinds of tours, with everything from sunset catamaran cruises to booze or brunch cruises, you can pick whatever suits you best. Head over to GetYourGuide's website to take your pick and buy some tickets. Prices range from $30 up to $100, depending on where you want to go and how luxurious you want the cruise to be! 
Go on a fun date out at the Exploratorium
Fueled by creativity and curiosity, this incredible institution offers over 600 interactive exhibits for everyone to enjoy and explore the world through science, art, and human perception. The Exploratorium, located at Pier 19, is an amazing way to spend a summer's day in San Francisco, having been described as "a mad scientist's penny arcade, a scientific funhouse, and an experimental laboratory all rolled into one!"
Mainly focused on noticing and observation, spread throughout six spacious indoor and outdoor galleries, the hundreds of exhibits offer you a chance to expand your mind with a truly amazing experience like no other! They also offer a ton of great events and specials during the summer, so be sure to plan your visit ahead of schedule.
Tickets are available at $39.95 on their website, as well as more information about special events and visiting hours. 
Visit the local wildlife at the San Francisco Zoo & Gardens and Aquarium of the Bay
How to get here:  San Francisco Zoo & Gardens and Aquarium of the Bay
Open 365 days a year, San Francisco Zoo is home to more than 2,000 exotic, endangered, and rescued animals in 100 acres of majestic and peaceful gardens. You can take a stroll around their beautiful gardens, and take your pick of which animals you want to get up close and personal with, and if you're lucky, you might be able to feed some of the beautiful beasties too! 
They are located just a 20 minute drive southwest of downtown San Francisco and open from 10 am to 5 am every day. Tickets cost just $18 for kids and $25 for adults, which you can find on their website. 
The Aquarium of the Bay features an astonishing 24,000 aquatic creatures, both great and small! Voted as one of the top things to do in San Francisco, you won't regret a refreshing day out by the pier, getting closer to the local marine life than ever before. You can walk through massive tunnels of sharks, bat rays, swirling schools of anchovies, and much much more.
The Aquarium is open every day throughout summer, from 11 am to 6 pm, and is located at the iconic Pier 39 on the waterfront. You can find out more and get your tickets over on their website. Admission costs $31.75.
Eat your way around town on one of the Chinatown or Little Italy culinary walking tours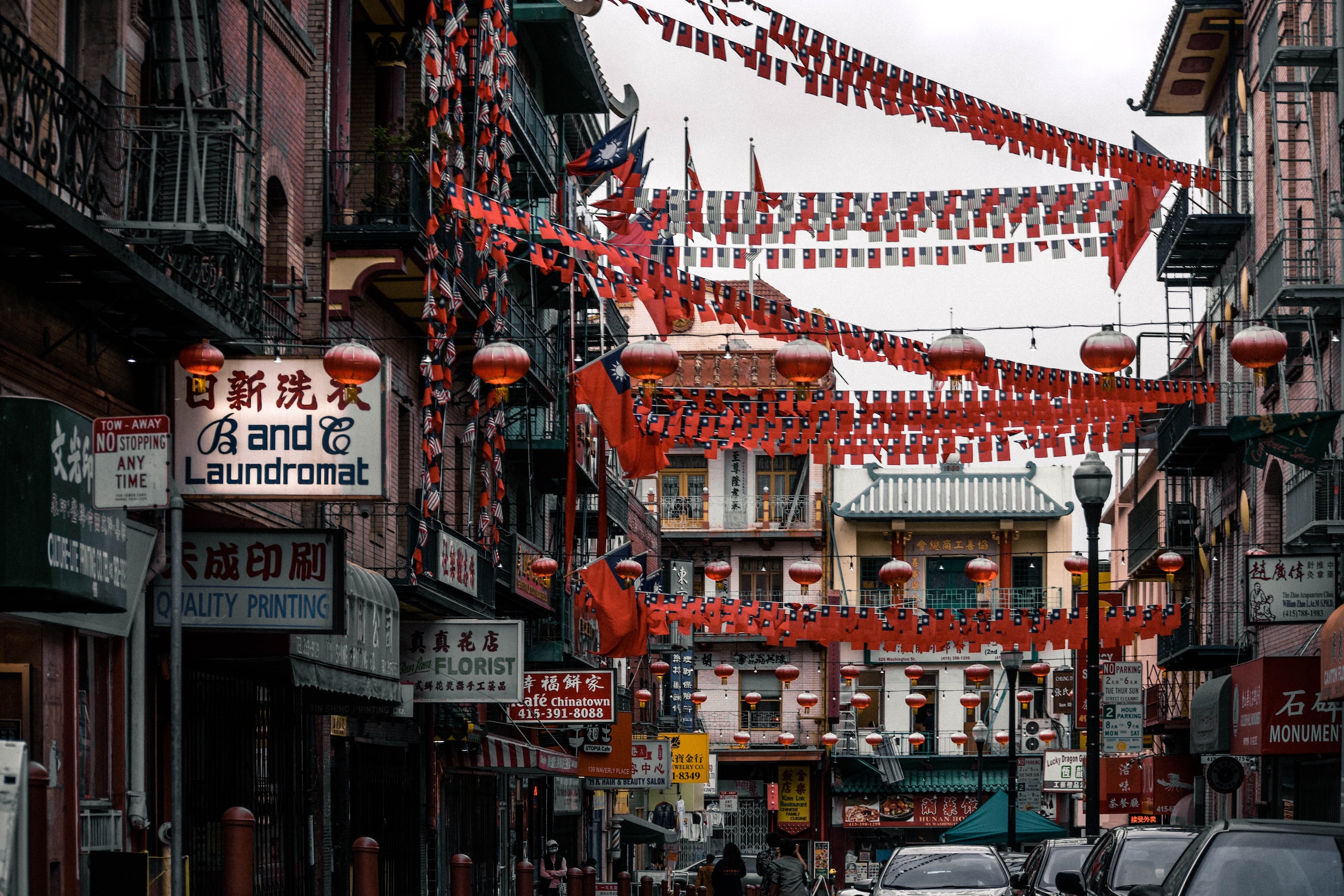 How to get here: Chinatown and Little Italy
A walking tour of the famous North Beach with food, drinks, and an insider guide… what's not to love? If you fancy yourself as a foodie and want to have an authentic taste of San Francisco in summer, then you should definitely consider joining one of the many walking food tours around Chinatown or Little Italy in the beautiful North Beach area. 
North Beach is a buzzy neighborhood steeped in Italian heritage and Italian cuisine to match, while Chinatown is one of the oldest and most established Chinatowns in the U.S. Both places are full to the brim with history, culture, and incredible food, whichever way you look. 
Most tours offer a very knowledgeable local guide, samples of fresh food and drinks along the way, and a fun tour of the surrounding areas. Prices for this all-inclusive tour are around the $70 mark, and you can find any tour to fit your taste buds, but here are a few of our recommendations: SidewalkFoodTours, SFFoodTours, and SecretFoodTours. 
Check out this year's festivals
With too many to choose from, here are some of the top festivals on offer this summer in San Francisco:
View this post on Instagram

Kick-off summer in the city this year at Union Street Festival. Held in the historic Cow Hollow District, running from Saturday, June 3rd (11 am to 7 pm) and Sunday, June 4th (10 am to 6 pm) on Union Street from Fillmore St. to Octavia St. The event will feature non-stop live music all weekend, craft food and drinks, high-end local artists selling a wide range of products, and much more. It's also family-friendly and completely free! 
Head over to their website to find out more. 
View this post on Instagram

You can't visit San Francisco without a trip to North Beach, especially when the annual North Beach Festival is on! Taking place on Saturday, June 17th and Sunday, June 18th from 10 am to 6 pm on both days, this free, family-friendly event will be held on Columbus and Grant Avenues, and on numerous adjacent streets in San Francisco's historic North Beach. Featuring Club Fugazi acrobats, Italian street art, delicious food, beer gardens, live music, unique shops and restaurants surrounding the festival and so much more! Check out their website for more details.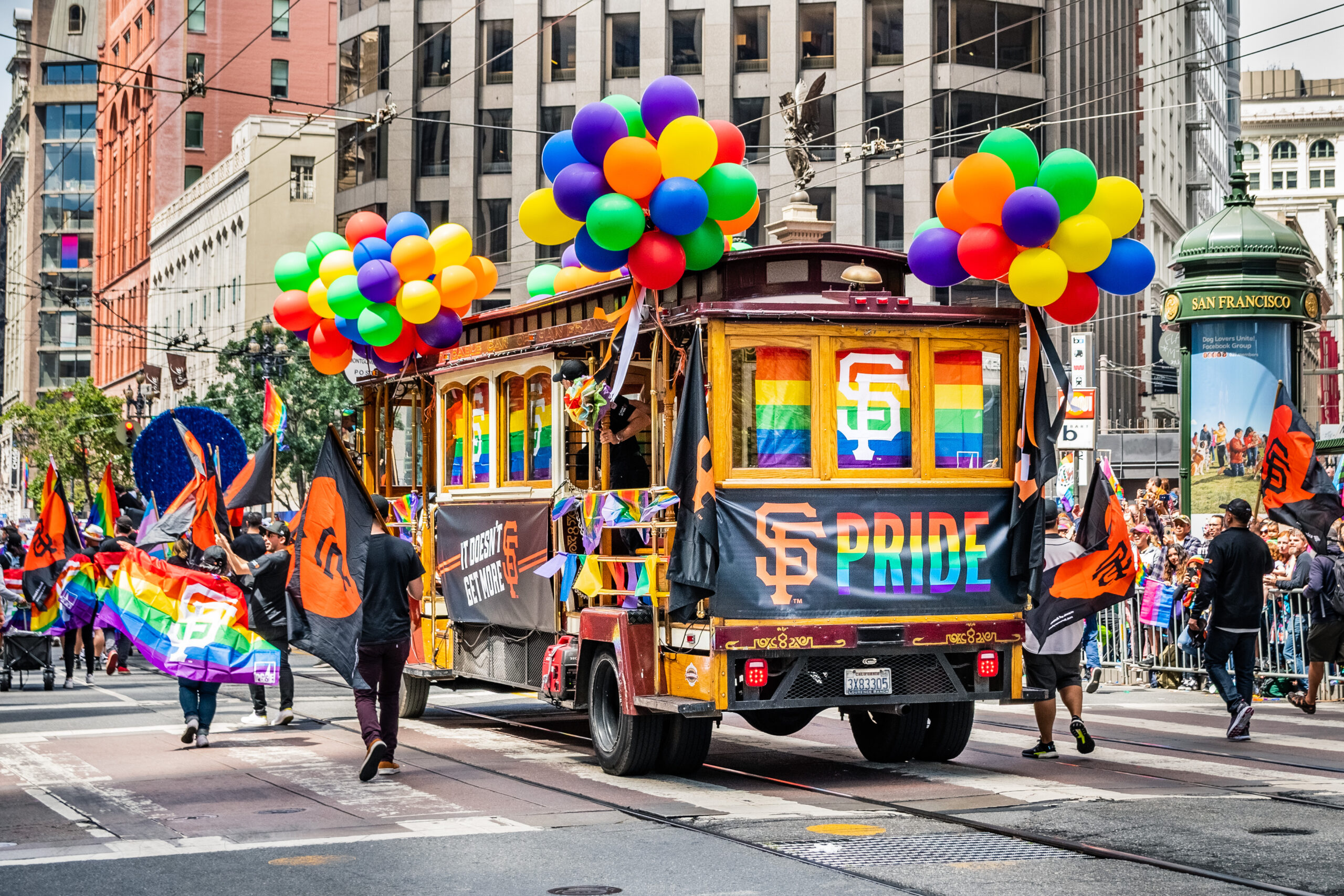 As one of the largest LGBT gatherings in the world, you'll be in for a wild ride at this year's SF Pride at the height of summer in San Francisco. There is a celebration in the Civic Centre on Saturday, 24th of June, from noon until 6 pm, and the parade (party) starts on Sunday at 10:30 am at Beale and Market Street and ends at 8th and Market Street in Downtown San Francisco. You can expect to find all things fabulous and fantastic, as well as 200 parade contingents and 300 exhibitors. There are also over 20 community-run stages and venues set up throughout the streets with local musicians, dancers, and other entertainers! You can head over to their website for more details or to grandstand tickets if you wish to celebrate pride in style this year. 
Fourth of July Fireworks & Waterfront Festival
Fourth of July is always a popular time to visit San Francisco and for good reason! The Fourth of July Waterfront Festival is a full day of activities and live entertainment, and their sensational annual fireworks display around Fisherman's Wharf (one set at the end of the Municipal Pier, the other one is on barges in front of Pier 39).
Head down for the day to enjoy the festivities, and then both displays start shortly before 9:30 pm (or once it's dark enough to start) and last around 30 minutes. The best bit, it's all family-friendly and completely free!
You can head to Fisherman's Wharf website in June for more specific event details and updates. 
Stern Grove Concerts in the Park
View this post on Instagram
Celebrating its 85th anniversary this year, the Stern Grove Concerts in the Park is a staple for summer in San Francisco. Running every Sunday at 2 pm from June 18th to August 20th, you can pack a picnic, a few cold ones (it's a BYOB event) and head down to 19th Avenue and Sloat Boulevard to catch the wildly popular shows. 
It's a completely free event. However, you have to reserve your free ticket online at least one month in advance. Check out this year's lineup and reserve your ticket on their website.
Outside Lands Music Festival 
View this post on Instagram
Taking place at the iconic Golden Gate Park from Friday the 11th of August, to Sunday the 13th, this year is definitely one not to miss, with a huge lineup featuring the Foo Fighters, Kendrick Lamar, Lana Del Rey, The 1975, Odesza and many more!
You'll be sure to work up an appetite from dancing your socks off, so fuel up with delicious food from more than 95 of the Bay Area's tastiest restaurants just within the area. Taste of the Bay Area is making a triumphant return to OSL this year for a tasty summer in San Francisco. 
1-day admission tickets start from $199, and 3-day admission from $449, it's definitely money well spent to catch some of the huge names on this year's lineup. Tickets and more information can be found on their website here. 
*****
In between all of the endless things to do in San Francisco this summer, relax and unwind at Cornell Hotel de France. Offering the perfect mix of elegant French Colonial architecture originating from 1910, with the modern comforts of a boutique Bed & Breakfast, it's the perfect place to stay for your romantic San Fran getaway.
Cornell is conveniently located in the neighborhood of Nob Hill, right by Union Square, the bustling commercial hub of downtown San Francisco. The neighborhood is home to a host of beautiful boutique shops and Michelin-starred restaurants, as well as art galleries and historic landmarks. A stay with us at Cornell Hotel de France offers some of the best and most luxurious parts of "Old" San Francisco while being just a tram ride or a leisurely stroll from everything else you want to check out in town.
Aside from the unique French style décor in every one of our 50 rooms, we also offer amenities such as complimentary continental breakfast, WiFi,  luxury L'Occitane bath products, and more! 
Book today for an unforgettable stay this summer in San Francisco!