The best things to do San Francisco Memorial Day weekend 2023
April 18, 2023
As Memorial Day weekend approaches, it's time to get ready for the summer season and all the exciting adventures it brings. And what better place to celebrate than in the vibrant city of San Francisco? With its iconic landmarks, rich history, diverse culture, and delicious cuisine, San Francisco offers an array of options to make your Memorial Day 2023 truly memorable. To ensure you don't miss out on any of the festivities, we've rounded up the best ways to spend your time in this dynamic city. 
Kick off the summer season in style with these exciting memorial day events and activities:
Tour Alcatraz Island and Learn About Its Infamous Prisoners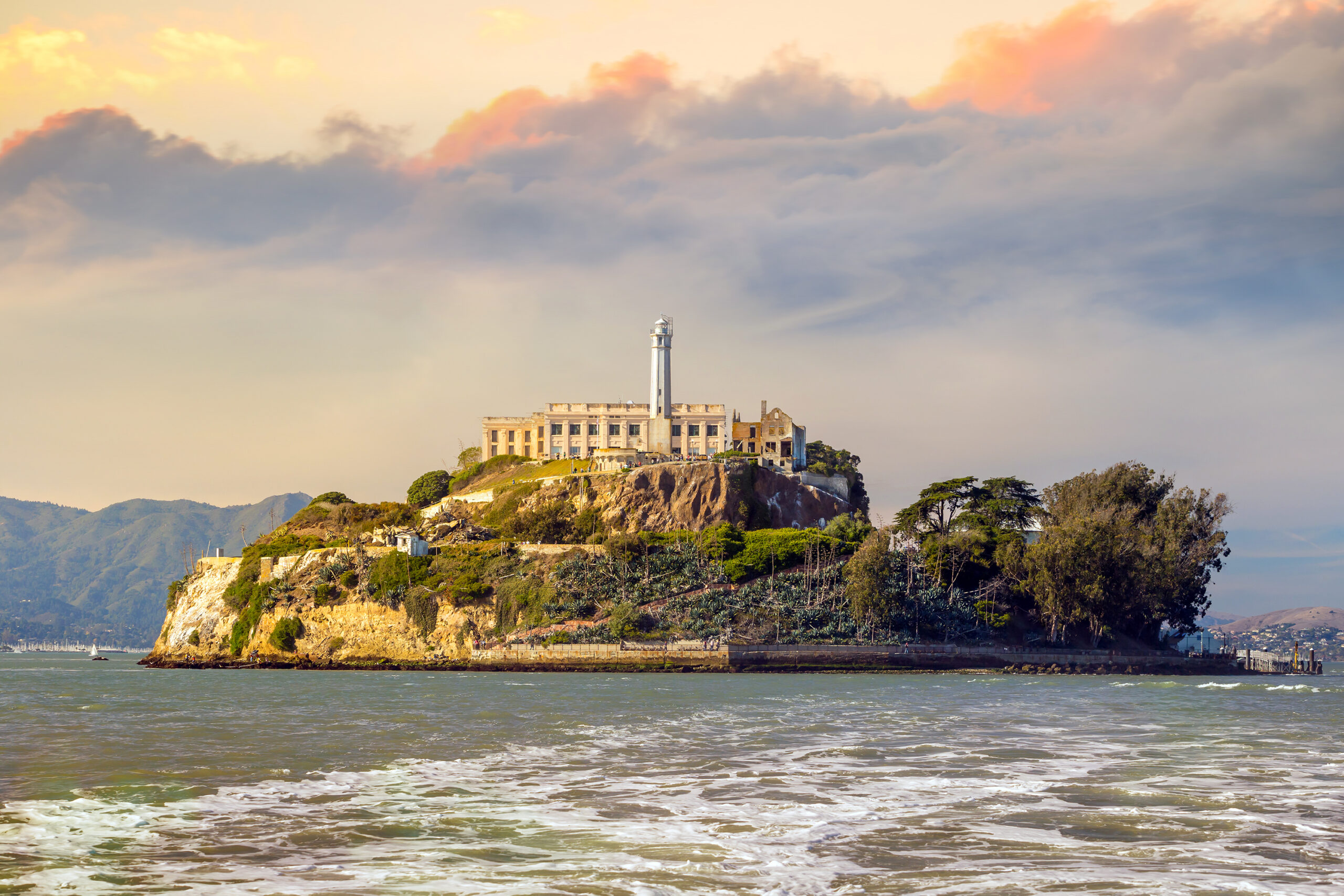 For history buffs and curious adventurers alike, a visit to Alcatraz Island is a must. Take a ferry ride to this legendary island and explore the notorious former federal penitentiary that once housed some of America's most notorious criminals. Learn about the captivating stories of its inmates, including the infamous escape attempts, as you stroll through the prison cells and hear the intriguing tales of Alcatraz's past. With breathtaking views of the city skyline and the Golden Gate Bridge from the island, this is a unique and fascinating experience that should not be missed when in the city for Memorial Day weekend.
Join the Carnaval San Francisco
For a vibrant and cultural celebration, join the Carnaval San Francisco, a colorful and lively event that takes place during Memorial Day weekend, May 27 – 28 from 10 am to 6 pm both days. The Grand Parade will be on Sunday, starting at 9:30am. The festivities center on Harrison Street in the Mission District between 16th and 24th Streets. 
This annual festival showcases the rich diversity of San Francisco's Latin American and Caribbean communities through music, dance, and art. Marvel at the dazzling costumes, groove to the infectious rhythms of live music, and indulge in delicious food from various cuisines. With its festive atmosphere and joyful spirit, Carnaval San Francisco is a perfect way to immerse yourself in the city's vibrant culture.
Honor Our Fallen Heroes at Presidio National Cemetery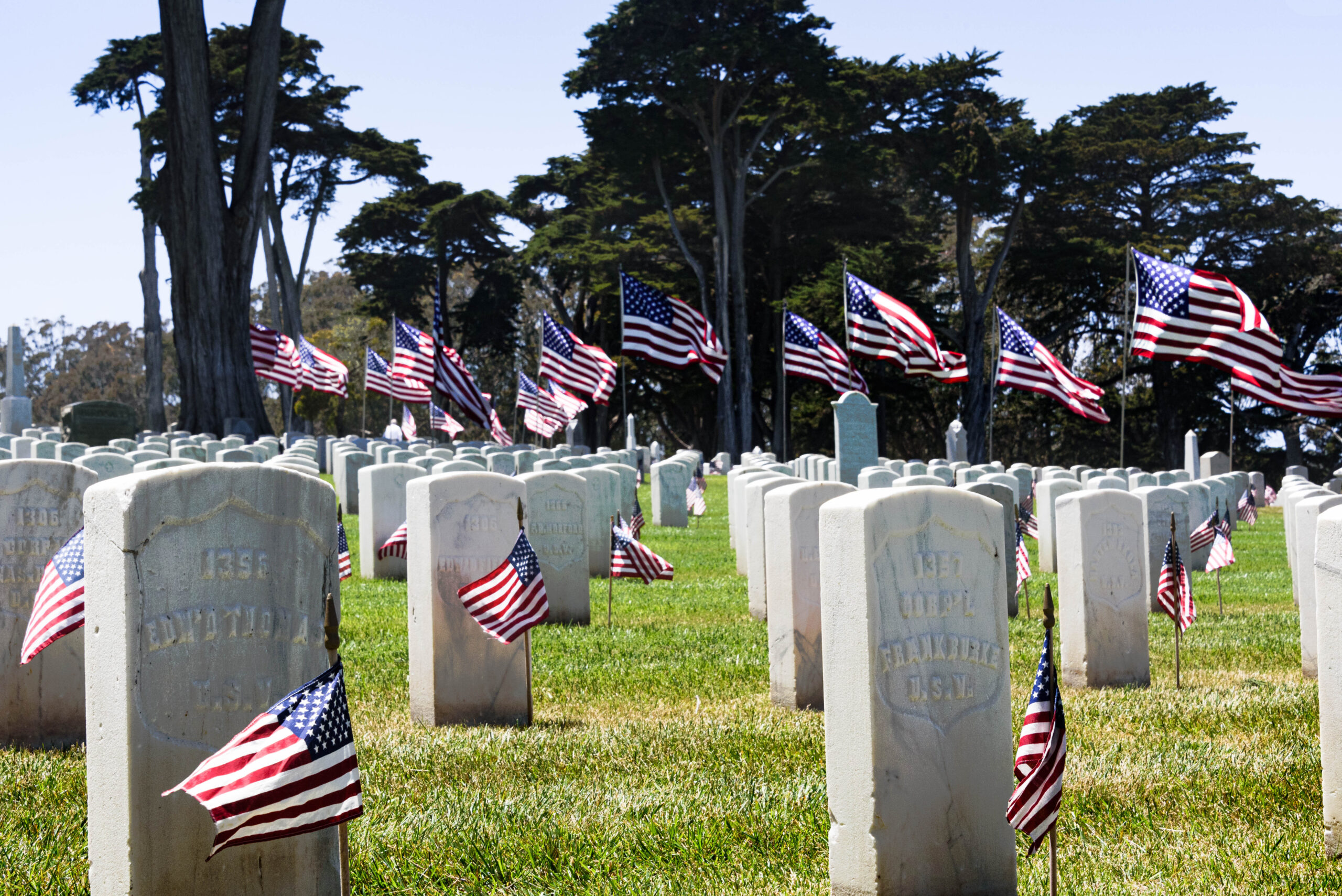 Memorial Day is a time to pay tribute to the brave men and women who have sacrificed their lives in service to our country. Honor their memory on May 29th at 10:30am at the Presidio National Cemetery. This beautiful and serene resting place is located within the historic Presidio of San Francisco, a former military base turned national park. The ceremony includes a band concert, wreath-laying, rifle salute, and a flyover by the Coast Guard Air Station. 
Take a moment to reflect and pay your respects as you walk through the rows of white headstones, each representing a hero who has made the ultimate sacrifice for our freedom. It's a humbling experience that reminds us of the importance of this solemn holiday.
Explore the Iconic Golden Gate Bridge
No visit to San Francisco is complete without a visit to the world-famous Golden Gate Bridge. This iconic landmark is a marvel of modern engineering and a symbol of the city's spirit of innovation. Take a leisurely stroll or rent a bike to explore the bridge up close, marveling at its impressive architecture and panoramic views of the city and the bay. If you're feeling adventurous, you can even join a guided tour to learn more about the history and stories behind this iconic structure. Don't forget to capture some stunning photos to commemorate your visit to this iconic San Francisco landmark.
Eat Your Way Through Vibrant Chinatown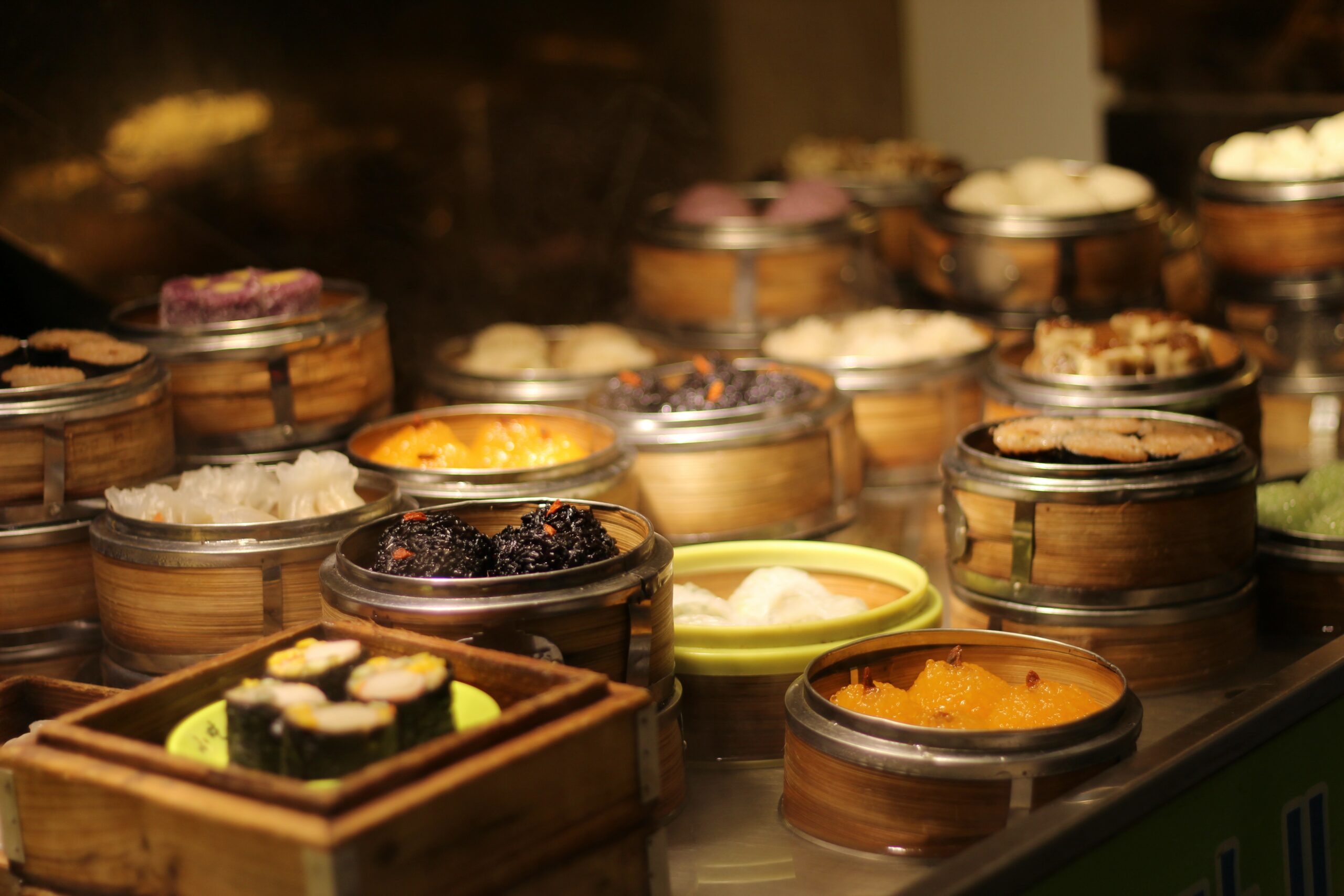 San Francisco's Chinatown is not just any ordinary neighborhood; it's the oldest and largest Chinatown outside of Asia and a vibrant cultural enclave that's bursting with life, history, and delicious food. Take a culinary journey through the bustling streets of Chinatown and treat your taste buds to an array of mouth-watering flavors. From dim sum to Peking duck to fortune cookies, there's something for every food lover in this bustling district. Immerse yourself in the vibrant sights, sounds, and aromas of Chinatown and discover why it's considered one of San Francisco's must-visit destinations.
Sunset by the beach!
While San Francisco may not be known for its warm, sunny beaches, it still offers some picturesque coastal spots to enjoy. Head to Baker Beach or Ocean Beach for a relaxing day by the ocean, where you can soak up the sea breeze, take a leisurely stroll along the shoreline, or even try your hand at surfing if you're feeling adventurous.
Visit the Golden Gate Park.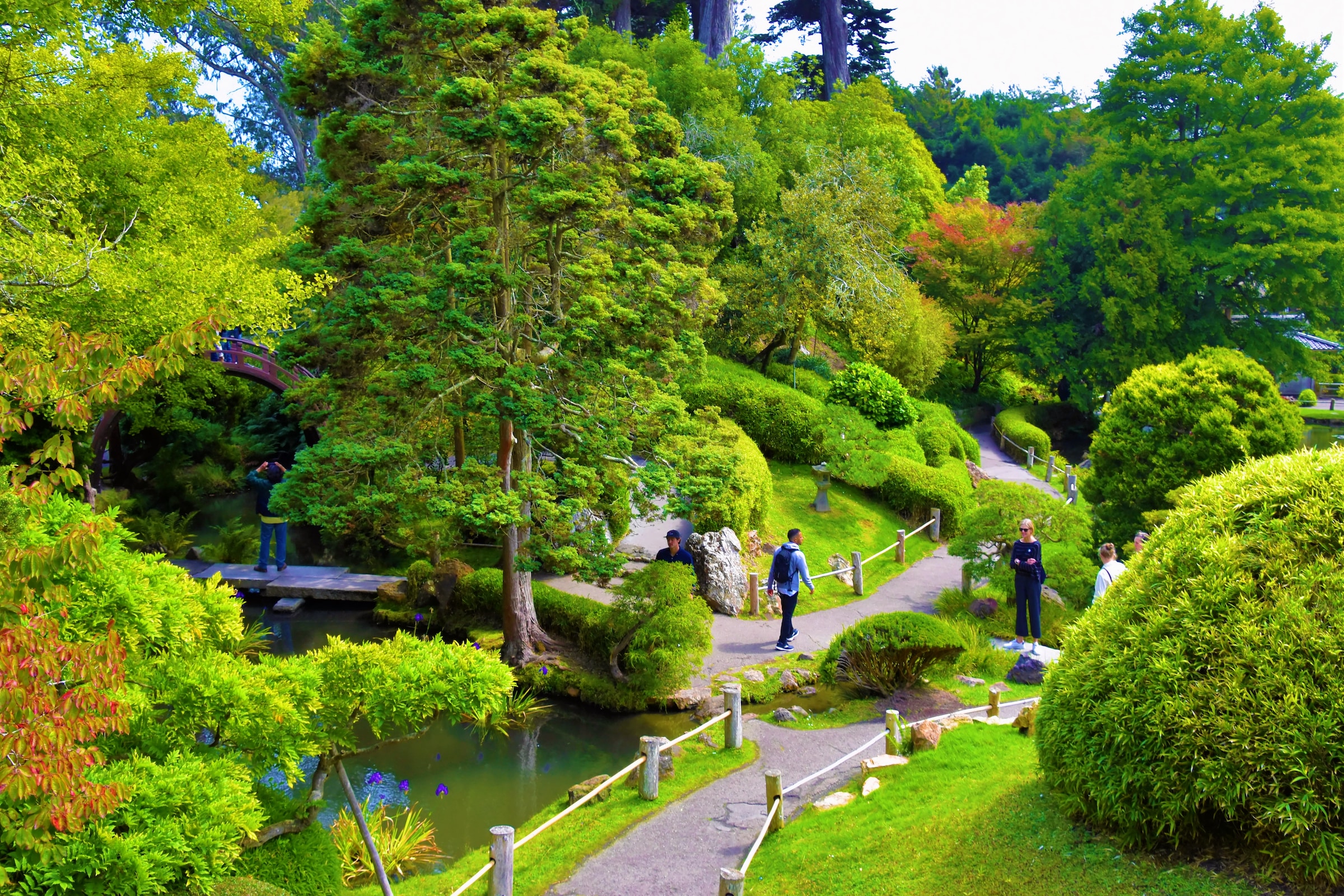 Spanning over 1,000 acres, Golden Gate Park is a sprawling urban oasis that offers a multitude of activities for visitors to enjoy. Take a leisurely walk or rent a bike to explore the park's lush gardens, scenic trails, and serene lakes. You can also visit popular attractions such as the de Young Museum, the Conservatory of Flowers, and the Japanese Tea Garden. It's the perfect destination for nature and culture enthusiasts alike.
***
After a day of exploring all that San Francisco has to offer, come home and rest at Cornell Hotel de France, a charming boutique hotel located in the heart of the city. With its prime location just steps away from Union Square, the hotel offers easy access to all the Memorial Day weekend activities we've mentioned and more.
With its elegant ambiance and top-notch amenities, the hotel boasts beautiful and immaculate guest rooms with luxurious bedding, plush bathrobes, and modern conveniences such as flat-screen TVs and complimentary Wi-Fi. In the morning, you can enjoy a delicious French-inspired breakfast at the on-site Jeanne d'Arc Restaurant.
Aside from comfortable accommodations and delectable dining options, we also offer exceptional service from our friendly and knowledgeable staff. From providing insider tips on local attractions to assisting with transportation and reservations, we go above and beyond to ensure your stay is memorable and enjoyable.
Make Cornell Hotel de France your home away from home during your Memorial Day weekend getaway in San Francisco. It's the perfect choice for a memorable and luxurious stay in the City by the Bay.