The Perfect 3-day Itinerary for Your Romantic Getaway in San Francisco on Valentine's Day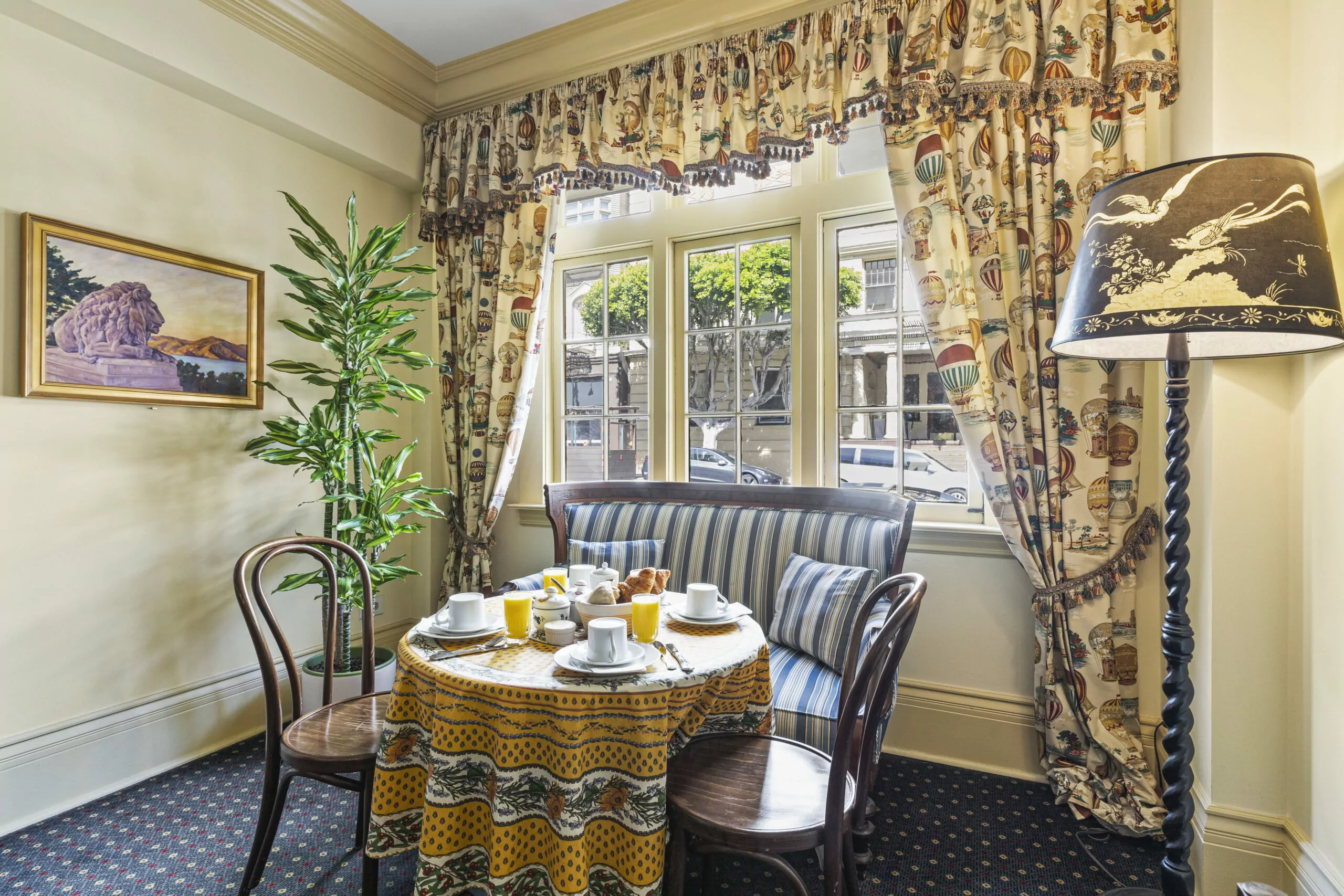 April 28, 2023
There's a reason why musicians often write about San Francisco. The city is steeped in love-story lore, and it has a way of making those who visit feel simply at home, happy, and ready to take on life. With its quaint streets filled with an eclectic mix of Victorian and modern architecture, spectacular views of the bay, and the conveniences of a metro city, it's no surprise that San Francisco on Valentine's Day is a renowned destination for couples. 
Where should I stay in San Francisco for the first time?
If you're looking for a San Francisco hotel with a charming, historic vibe and an unbeatable location, stay at Golden Gate Hotel.
Located on the edge of the Union Square neighborhood, we are a prime location for exploring all that San Francisco has to offer. All the best attractions in San Francisco are within walking distance or a short cable car ride.
We are a pet-friendly hotel, too, so you can bring your four-legged friend with you on your trip! When they're not busy exploring our lobby or meeting other guests, they can play with Skittles, our resident cat (who has a strong preference for bringing people gifts).
How can I spend 3 days in San Francisco?
Whether you're planning a romantic break in San Francisco for Valentine's Day, or for your honeymoon or anniversary, we've got you! We've put together a 3-day itinerary of suggestions to make your visit to
San Francisco on Valentine's Day
truly unique and memorable.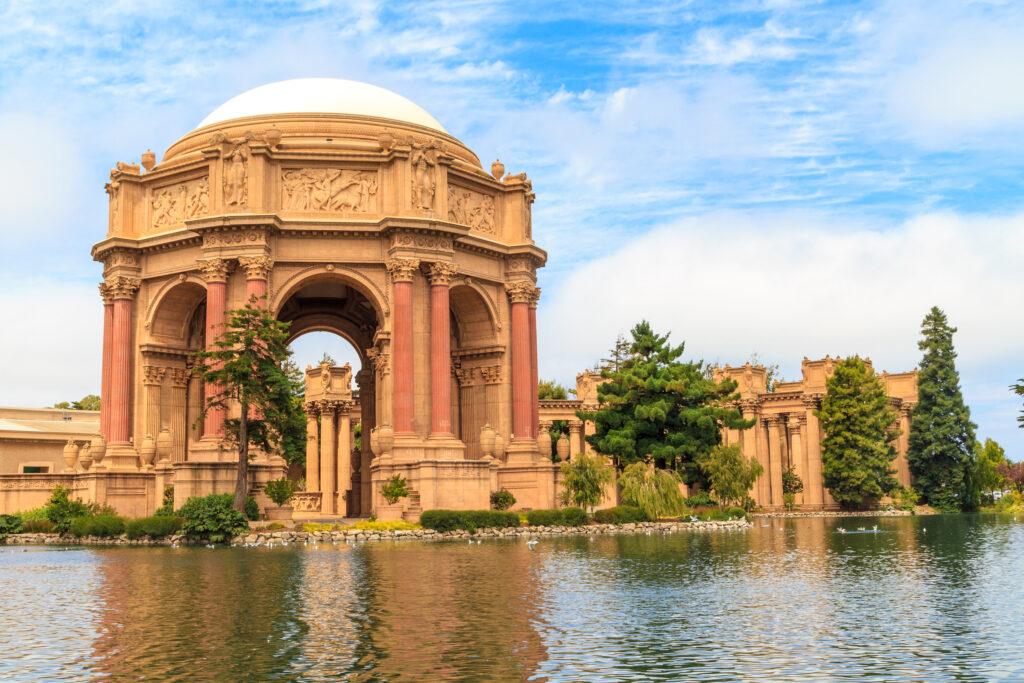 DAY 1
On your first day in San Francisco, take in the city's breathtaking vistas and see some of its most prominent sites. Begin your day with a complimentary breakfast at
The Golden Gate Hotel
, where you will enjoy a great meal before heading out for adventure. After breakfast, take a short walk to the
Palace of Fine Arts
and walk around the grounds of this majestic Beaux-Arts monument. The Palace of Fine Arts is located in the heart of Balboa Park in the Marina District and is one of the most recognizable landmarks in San Francisco. Originally built for the 1915 Panama-Pacific International Exposition, the Palace of Fine Arts is now used today for concerts, plays, and other events. In addition to its architectural beauty and historical significance, it is the only remaining structure from the exposition that stands today. 
The Palace of Fine Arts will take only about 30 minutes to cover. When you're done, refuel and grab lunch at one of the many amazing restaurants in San Francisco.
Next, head over to the
San Francisco Botanical Gardens
. This oasis in the city features an exquisite display of nature with over 8000 species of exotic plants and vibrant flowers. On Monday, Wednesday, Friday at 1:30pm, and Saturday at 10:30am and 1:30pm, they offer a 90-minute walking tour with a Garden Docent​. Try to catch them and learn about what flowers are in bloom.
And for the best
date night idea in San Francisco
ever, check out
Coqueta,
a Spanish restaurant located in the Embarcadero that serves delicious tapas and paella. 
After dinner, take a
sunset cruise beneath the Golden Gate Bridge
. This is a perfect conclusion to your first day in San Francisco, with the beautiful orange and pink hues of the sun's retreat and the phenomenal Golden Gate Bridge as a backdrop.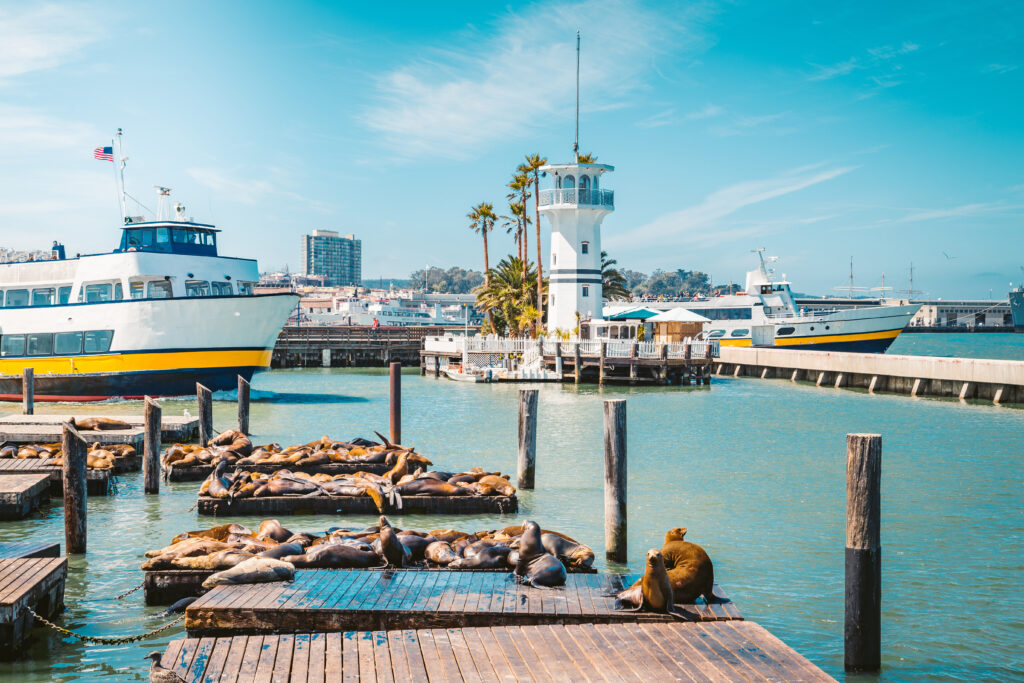 Day 2
Day two of your romantic getaway in San Francisco is set to embrace the city's rich history and culture.  Begin by taking a cable car ride to
Fisherman's Wharf
, where you can scout the historic vessels at the San Francisco Maritime National Historical Park.  After that, head to
Boudin Bakery
, famous for its made-to-order sourdough bread, for a delicious lunch.
In the afternoon, head to the
Exploratorium
at Pier 15, a science museum that offers a variety of luminous interactive exhibits that will keep you intrigued for hours, then head back to The Golden Hotel to rest for a bit and freshen up for the hotel's complimentary afternoon tea. Get freshly baked cookies with the best-ever Leland's custom blended Black Currant Tea in our lobby Lounge between 4:00 pm and 6:30 pm. Play with our resident cat, Skittles, and mingle and meet other travelers.
Once you're ready for the evening, relocate to the
Top of the Mark
for a nightcap. The Top of the Mark is an iconic rooftop lounge offering panoramic views of the lit-up skyline and the city – a quintessential ending to your second day in the Golden City.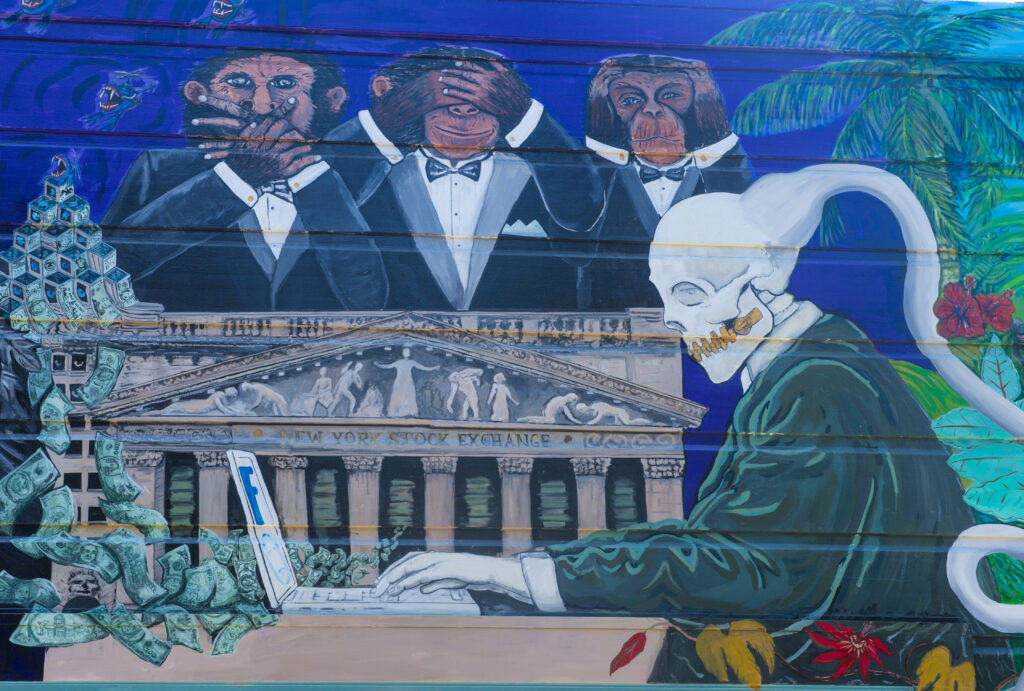 Day 3
Start the third day of your romantic getaway by visiting the
Mission District
, where you can
take a street art tour
to admire the colorful murals that adorn the faces of buildings and have uniquely shaped the neighborhood. 
After, head to
Foreign Cinema
for brunch.
Foreign Cinema
is a Mediterranean restaurant that harmoniously combines food, film, wine, art, and cocktails.  Consistently voted one of the best brunches in San Francisco, it's sure to get you energized for the remainder of your day.
In the afternoon, head to the
California Palace of the Legion of Honor
in Lincoln Park, the largest public art museum in the city dating back to 1924.   It's hard not to appreciate the diverse collection of paintings, sculptures, and ancient art on display at the historic installation.  This will set you up for an intimate stretch through the Land's End Trail. Riddled with secret beaches and even abandoned shipwrecks, it's the perfect adventure for your last day.
Now, since this last meal will be your farewell dinner, why not make it one to remember with some of the finest cuisine San Francisco has to offer?
Sons & Daughters
, bearing a Michelin Star, is guaranteed to please with its seasonal tasting menus sourced from local ingredients.  Indulge in some wine perfectly paired with well-thought-out dishes for a truly enchanting experience.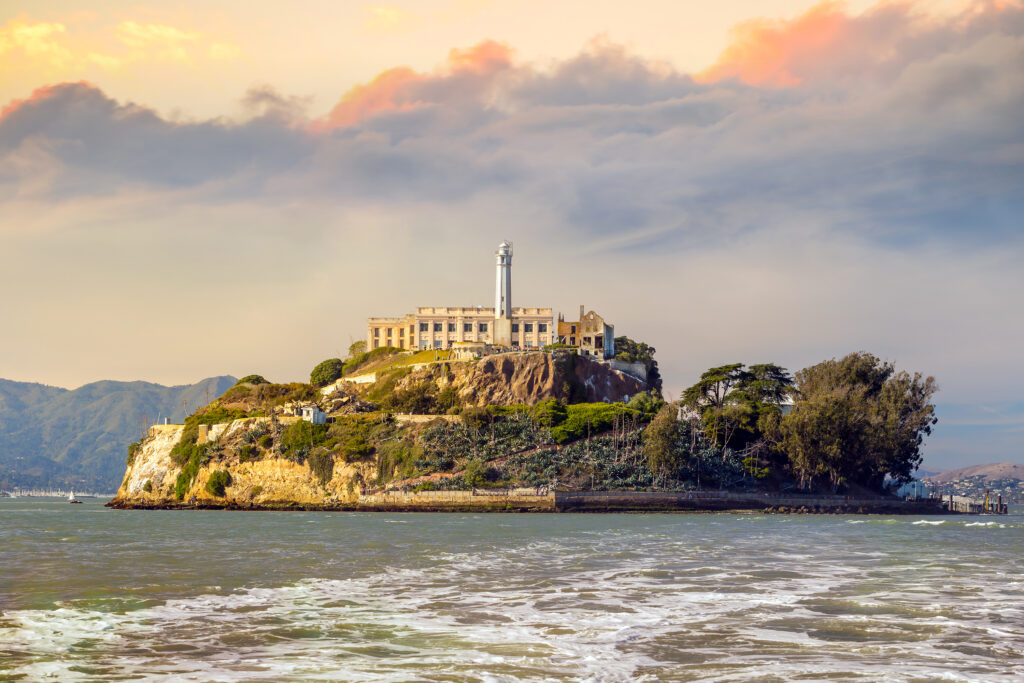 The other bests of San Francisco
There are countless other
San Francisco couple activities
you can do, such as visiting Alcatraz Island, riding a bike along the Embarcadero, or visiting the Cable Car Museum. But you'll just have to come back to do them all next time. Just be sure to indulge in San Francisco's famous and diverse culinary scene, as few cities can offer so many unique culinary experiences in such a small radius as San Fran.
_______________________________________________________________________________________
February is quickly approaching, so what are you waiting for?  Organize your
San Francisco Valentine's Day
getaway today and book your room at Golden Gate Hotel!