What to do for Memorial Day Weekend in San Francisco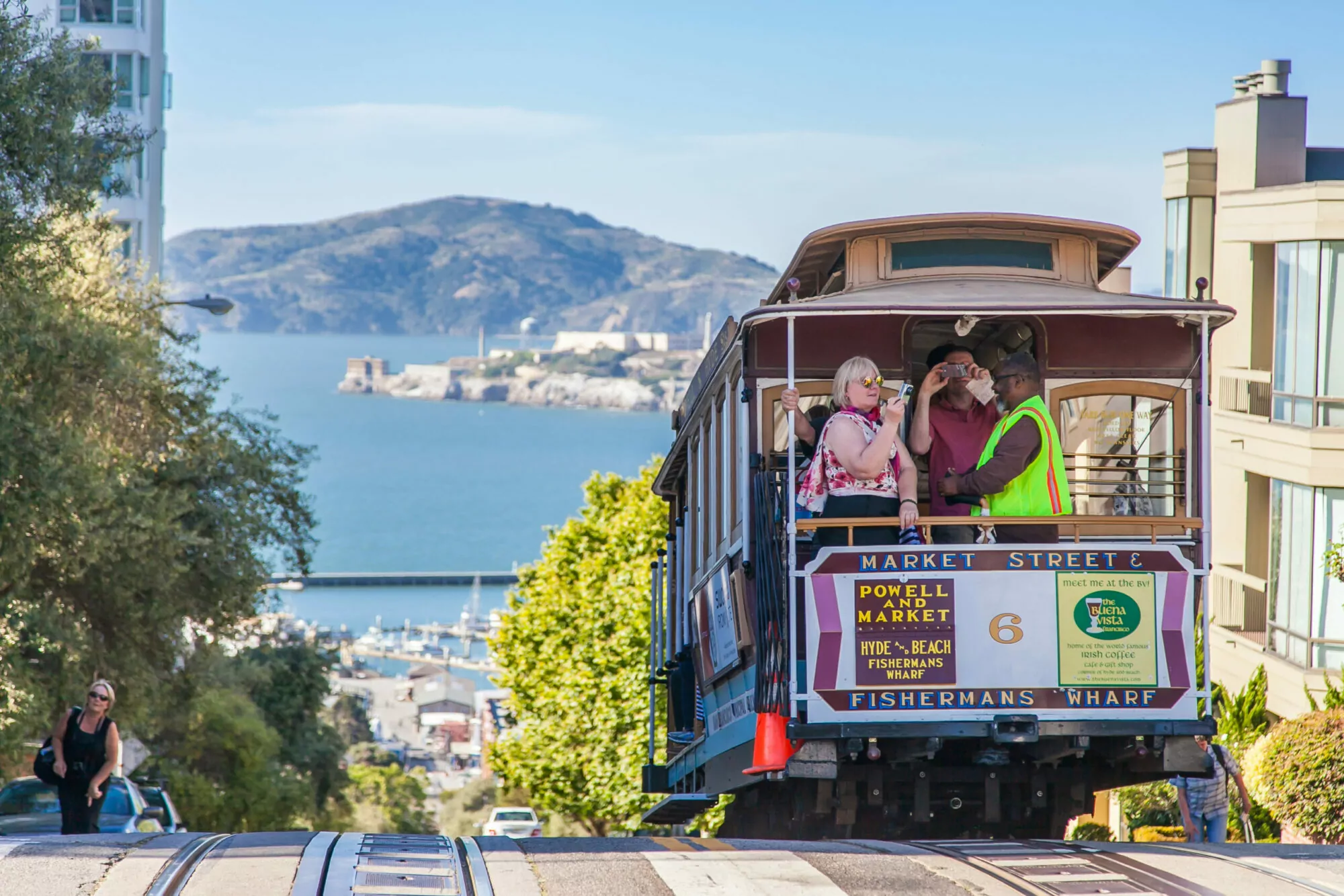 April 28, 2023
Memorial Day weekend in San Francisco is the perfect time to enjoy a fun-filled getaway. With so much to see and do, you'll never run out of options for entertainment! From the iconic Golden Gate Bridge to the vibrant culture of Union Square and the Mission District, sunny San Fran is the place to be! Memorial Day weekend in San Francisco is sure to be an unforgettable experience that you will treasure for years to come, with much of the city transforming especially for the big weekend!
Here are some of the things you can do on Memorial Day weekend in San Francisco this 2023: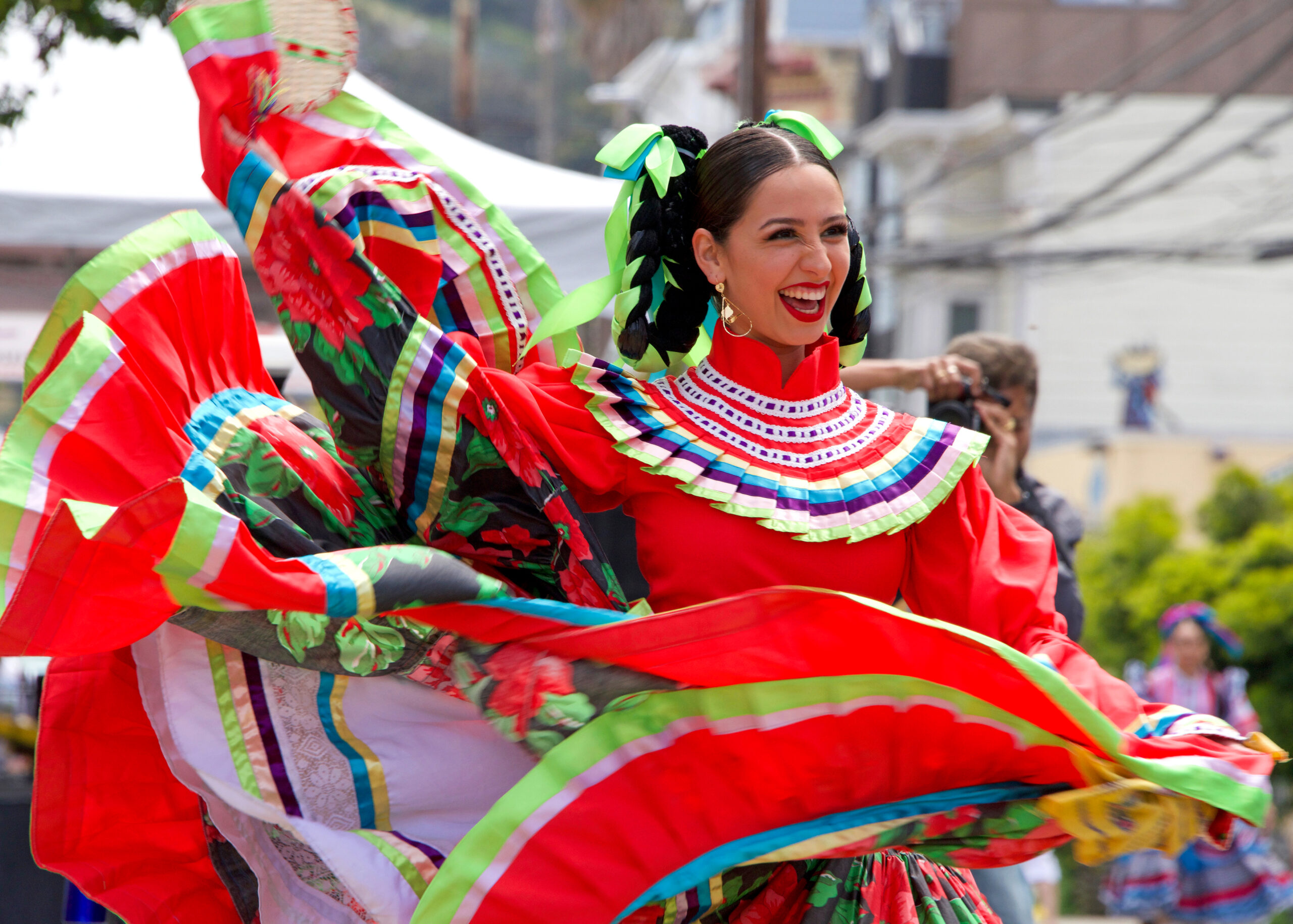 A must for Memorial Day 2023 is of course the famous Carnaval San Francisco! Get your dancing shoes on and take to the streets for this ​​two-day kaleidoscope of color, costumes and community spirit. It's a bonanza celebration where you'll find good food, funky music, mesmerizing dances, and all sorts of arts & crafts in the colorful Mission District. 
This year the Carnaval celebrates Latin American and Caribbean arts and traditions, so during the parade you will have the chance to see more than 60 music and dance groups, each one showcasing elements of Latin American and Caribbean culture. 
Taking place on Memorial Day Weekend, May 27 – 28 from 10 am to 6 pm both days, with  the highlight of the weekend being the Grand Parade on Sunday, starting at 9:30 am. The festivities center on Harrison Street in the Mission District between 16th and 24th Streets, so you can set up camp somewhere along there, or cha cha cha your way down the street along with them!  The event is free, although they usually request a donation at the entrances.
Go and see the San Francisco Giants take on the Pittsburgh Pirates at Oracle Park
Few things are more celebratory and American than a good baseball game, so why not kick off Memorial Day 2023 with a bang and head over to Oracle Park May 29th to see the San Francisco Giants take on the Pittsburgh Pirates. The first pitch is at 2:05pm, so grab your friends and family and head to the Oracle for a day of sunshine and baseball!
There's nothing quite like watching a live game while enjoying a hot dog and a cold beer, and with the beautiful views of the San Francisco Bay and the iconic Bay Bridge in the distance. A Giants baseball game on Memorial Weekend is a great way to celebrate the holiday and enjoy the country's favorite pastime.
You can head over to ticketmaster or stubhub to grab your tickets while they're still available!
Take time to honor the troops at Presidio National Cemetery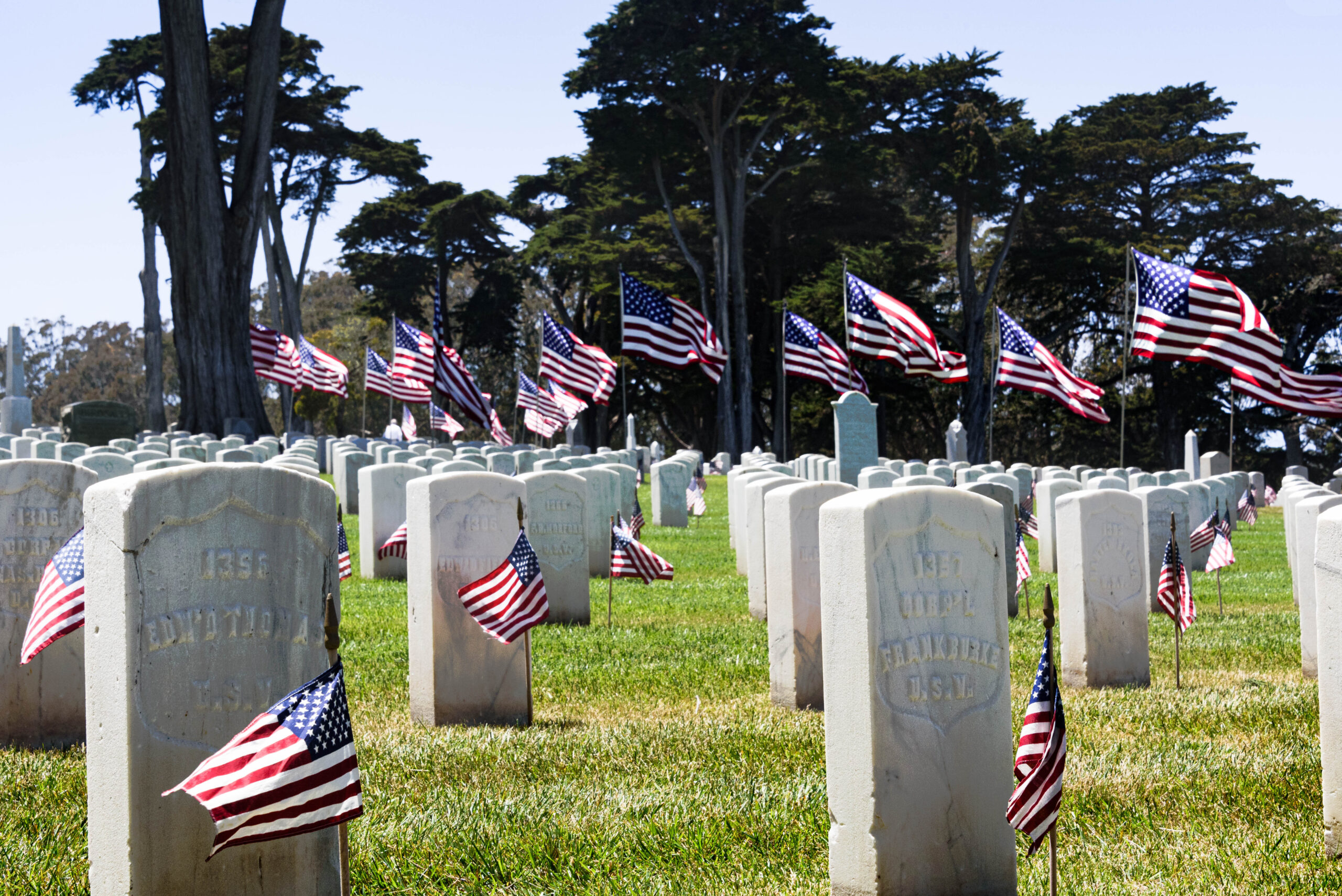 Spend Memorial weekend in meaningful way and take some time to pay tribute to those who have given so much for our country. The Memorial Day Commemoration at Presidio National Cemetery is one of the key Memorial Day events in San Francisco and being the largest Memorial Day commemoration on the West Coast, it guarantees to be a touching event to experience that honors those who have made the ultimate sacrifice for our country. This year the ceremony will begin on May 29th with a band concert at 10:30am. The ceremony also includes a wreath-laying, a rifle salute and a flyover by the Coast Guard Air Station. 
Take a cruise along San Francisco's waterfront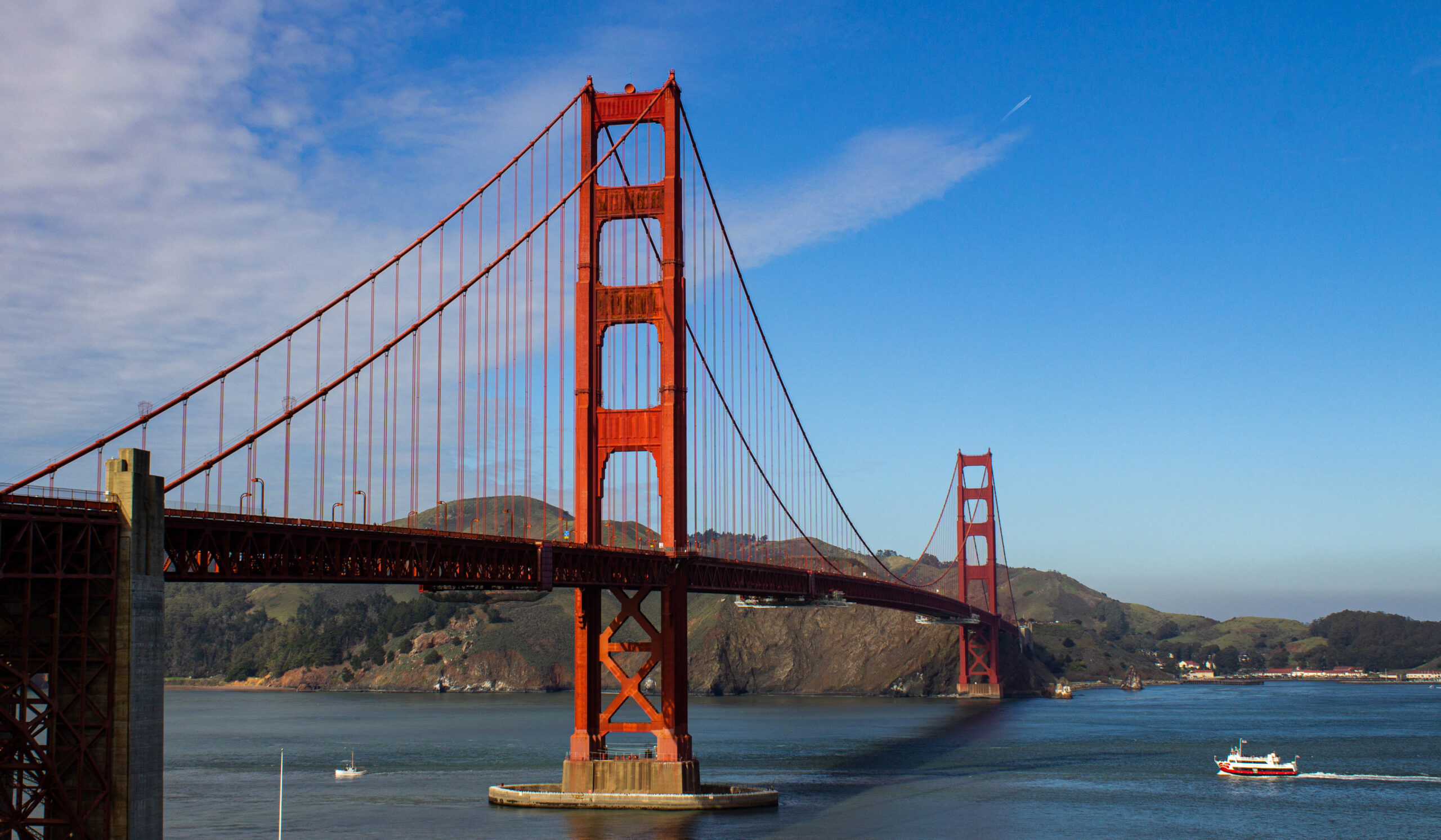 What better way to see the sights of San Francisco this Memorial day weekend than to sail along the bay's breathtaking waterfront, under the majestic Golden Gate Bridge, and around notorious Alcatraz Island. 
Discover San Francisco's history from a different perspective, and find out everything there is to know along the way with an award-winning audio commentary. This promises to be A jaw-dropping one-hour nonstop adventure for your senses! 
There are tons of companies to choose from, but the original classic is the Golden Gate Bay Cruise run by Red and White fleet. Running since 1939, it has been the highlight of any visit to San Francisco for nearly 85 years. Head over to their website for the location, tickets and departure times.
Eat your way around town at Little Italy and North Beach Walking Tour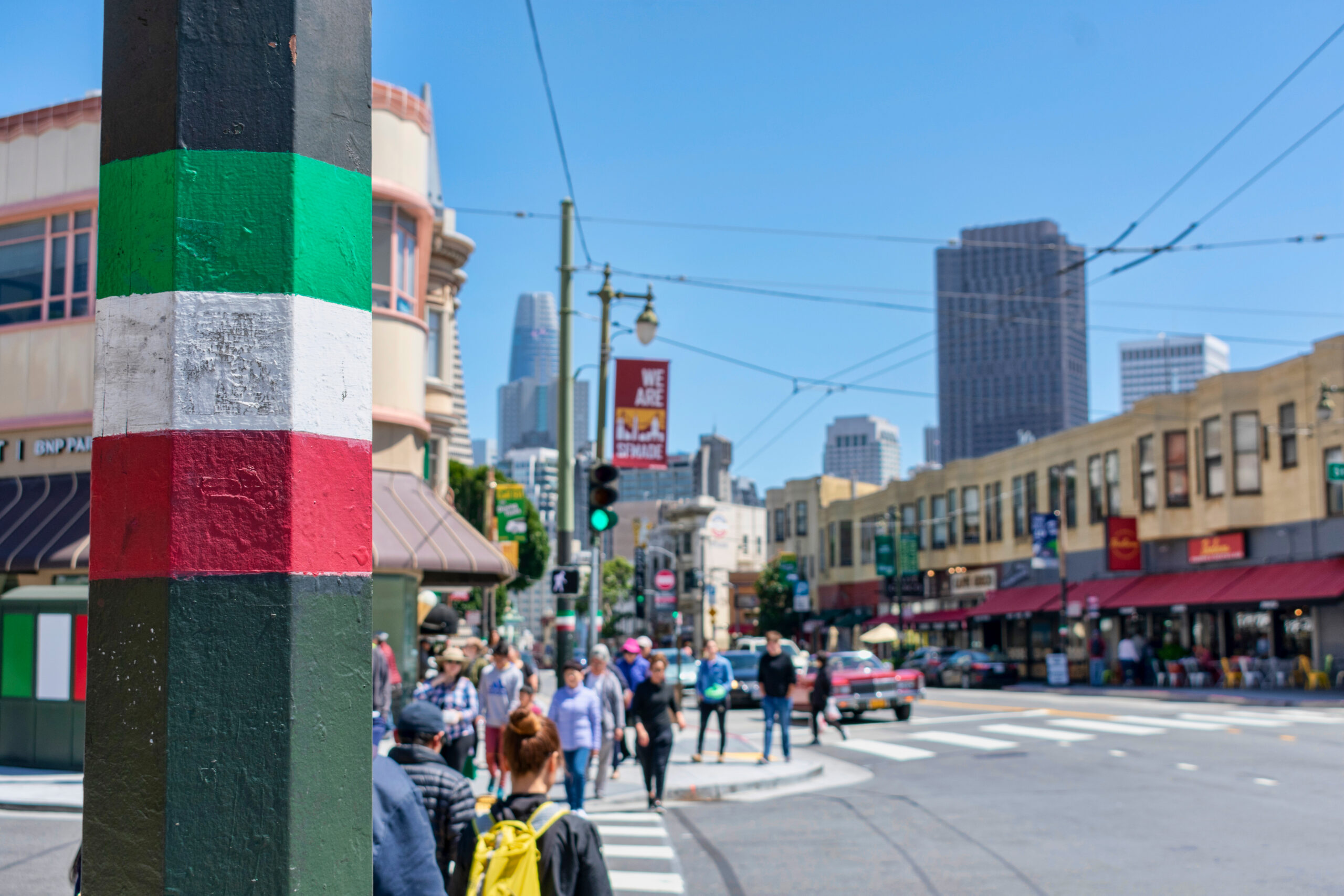 With all the action going on in San Francisco for Memorial Day weekend, you're definitely going to work up an appetite! Fuel up while still touring and go on a guided walking tour of Little Italy and North Beach. 
Voted one of the 15 best foodie tours in the USA by U.S. News, this tour is a glimpse into the blend of culture and cuisine San Francisco has to offer. Take a leisurely 3 hour stroll around one of the city's most popular districts, soaking up the sights, smells, and most importantly, tastes! You can expect to try Focaccia sandwiches from Mario's, Chocolate from Z Cioccolato, Cannoli from Stella Pastry, Deli delights at Molinari delicatessen, and much more!
Head over to Viator to find out more and book a slot now!
Jump on a cable car and head over to Fisherman's Wharf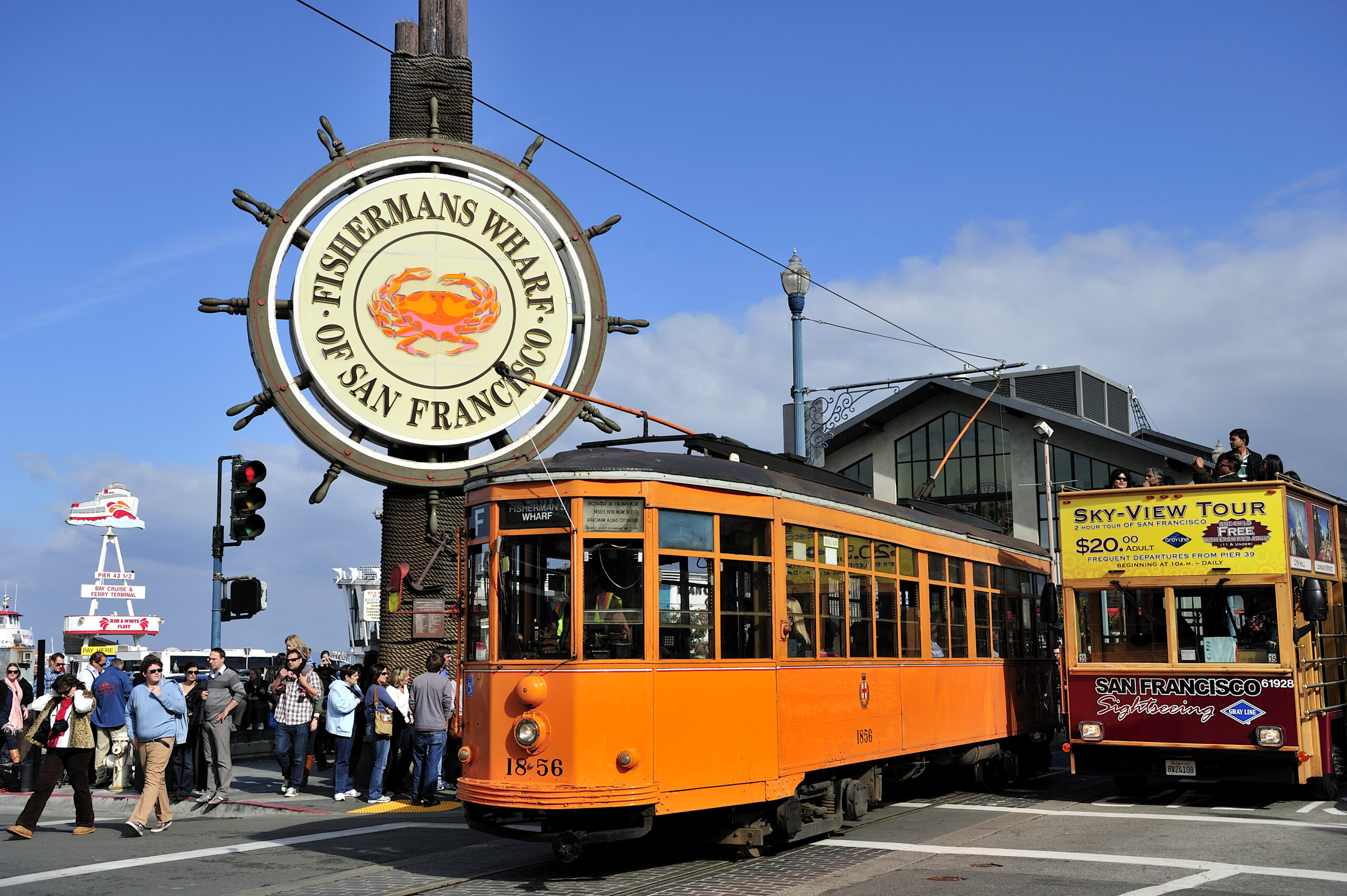 There's nothing quite as iconic as taking a cable car ride in San Fran, so tick it off your list, jump on and take a ride from Union Square to Fisherman's Wharf using the Powell/Hyde Line.
Once there, you can expect to find cheery ringing of the cable car bells you just jumped off of, the sights, sounds and smells along busy Jefferson Street, the renovated historic red-brick factories, and the steaming street-side pots of Dungeness crab or clam chowder in sourdough bread bowls. You can also find plenty of souvenir shops, street performers, historic ships to explore, an aquarium, a flying theater experience and much more!
Fisherman's Wharf is the city's top-rated tourist attraction year after year for good reason, go and see what all the fuss is about this Memorial Day 2023!
While buzzing around the city this Memorial Day weekend, the Golden Gate Hotel could be the perfect base for you to relax in between adventures. Built in 1913, our beautiful hotel is steeped in history, and offers maximum comfort and charm, all while being located perfectly on the very edge of the Union Square neighborhood. Our rooms are bursting with different designs and décor, so you can choose one to fit your taste! We are pet-friendly and offer a range of awesome amenities such as afternoon tea, complimentary breakfast, and convenient parking for the busy Memorial Day weekend. 
Book now and see you soon!